Learning from the river & industry: Greenhithe
Greenhithe High Street is an inflected, meandering road located parallel to the river front with strong connections to the Thames. The buildings creating the street frontage are not in a formal alignment thereby adding townscape interest to the street.
A riverside hamlet from the Twelfth Century; Greenhithe's waterfront wharves were used for shipping corn, wood and other commodities, however its largest cargoes were chalk and lime.
The High Street has evolved over the centuries and is now characterised by buildings from different periods. The use of colour deployed through stucco, brick, flint and stones helps to create a strong identity for this riverside location. Similarly the attention to detail around the windows (variations on a theme), doorways and dormers, brings a coherence to the character of Greenhithe.
Colour, symmetry & window proportions - a townscape marker at the termination of the High Street. The eastern end of the street is marked by the strategic location of a tall birch tree.
Window detailing provides decoration and visual interest, helping to distinguish individual houses from each other.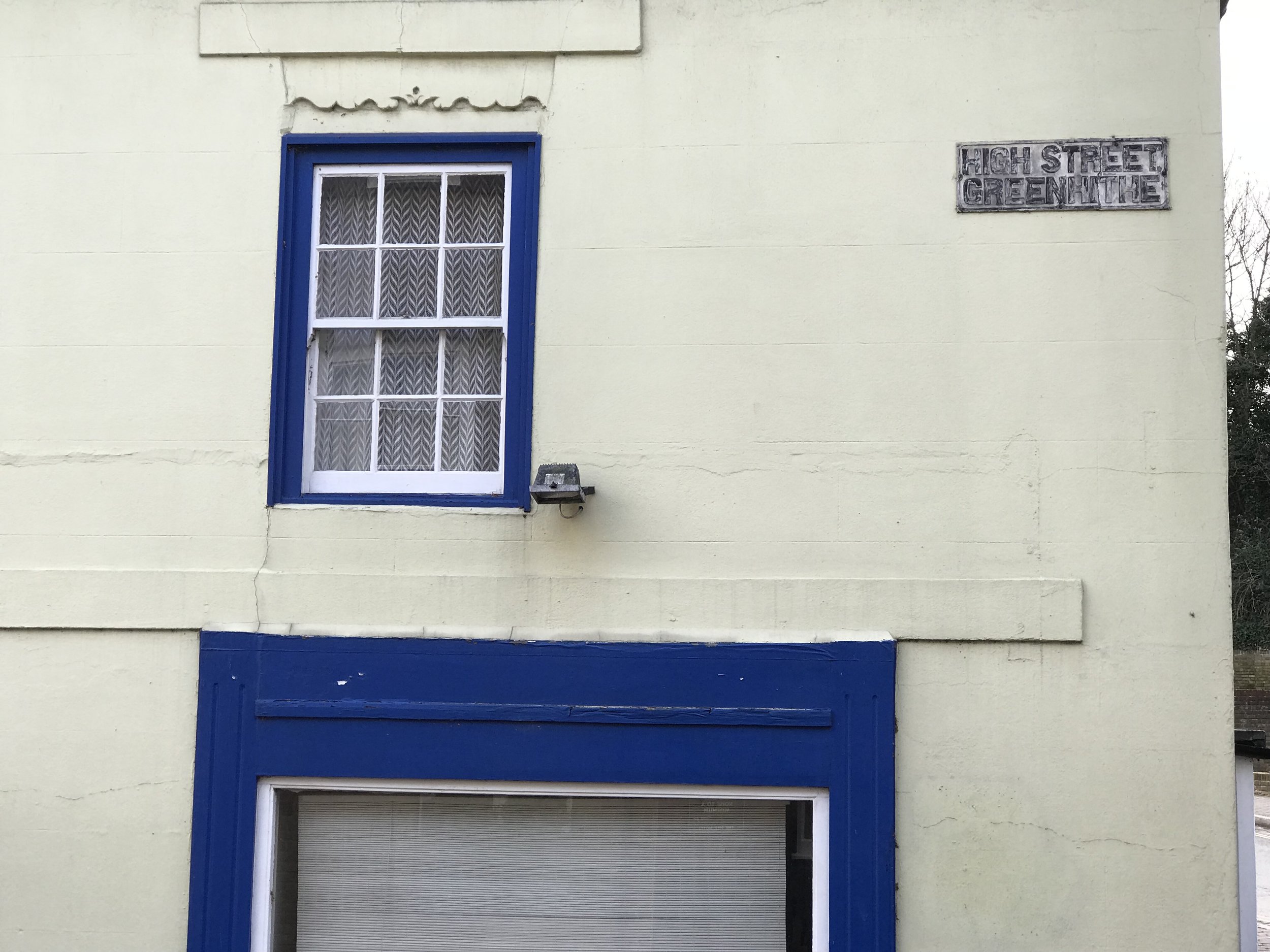 Windows with highlighted borders are common, and the cut brick lintel again appears as a repeating motif.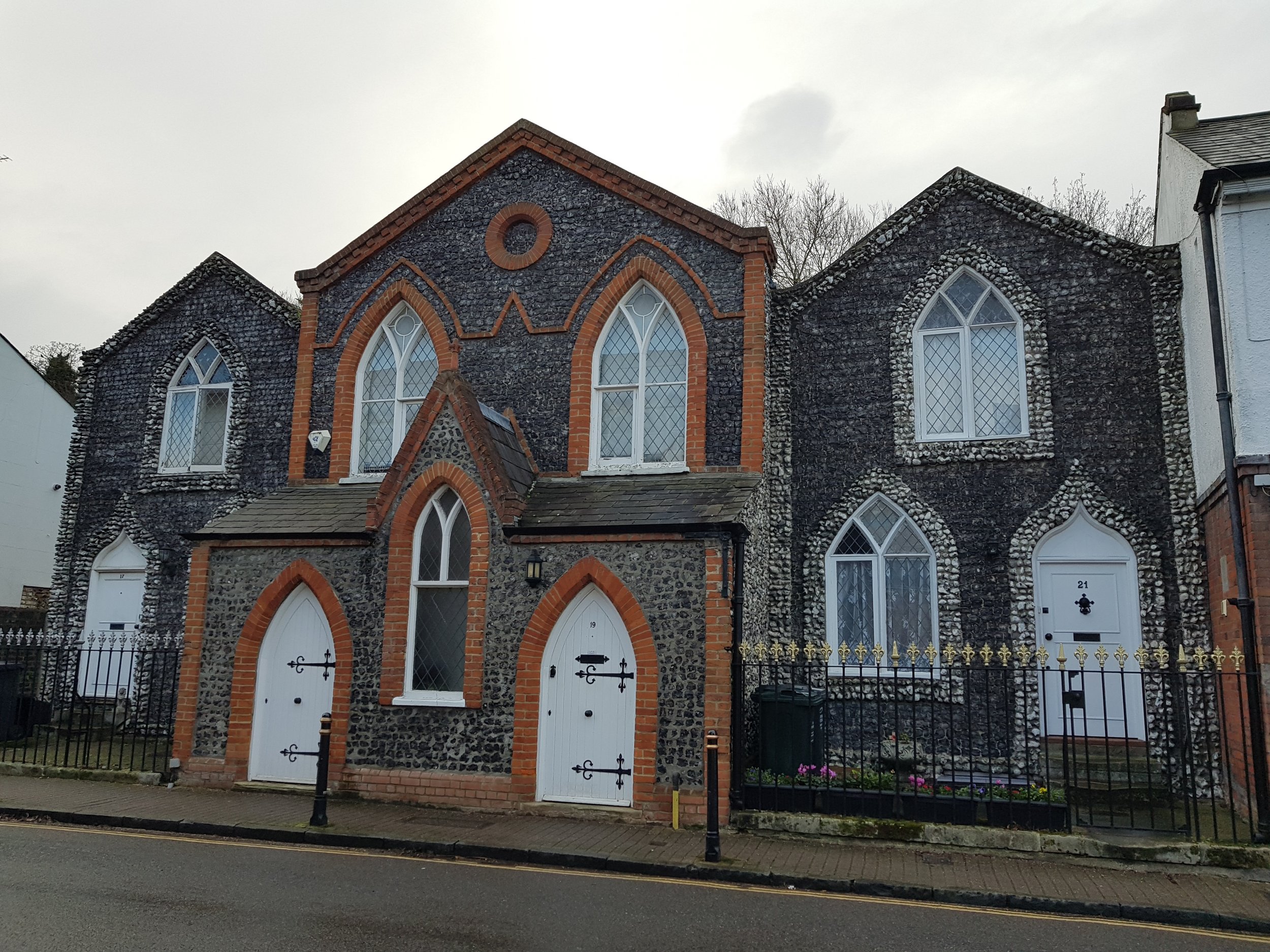 Flint is a common building material found across the area, used in both buildings and boundary walls. Here it has been used to face houses.